Thanks to research, development and close attention to detail, NEWBORN PLASTIC has become a reputable company, known for the excellent quality and precision of its solutions. In 2022, we introduced a new important organisational unit of our company – a state-of-the- art research laboratory, responsible for advanced testing of the raw materials processes in the plant, as well as the resulting products.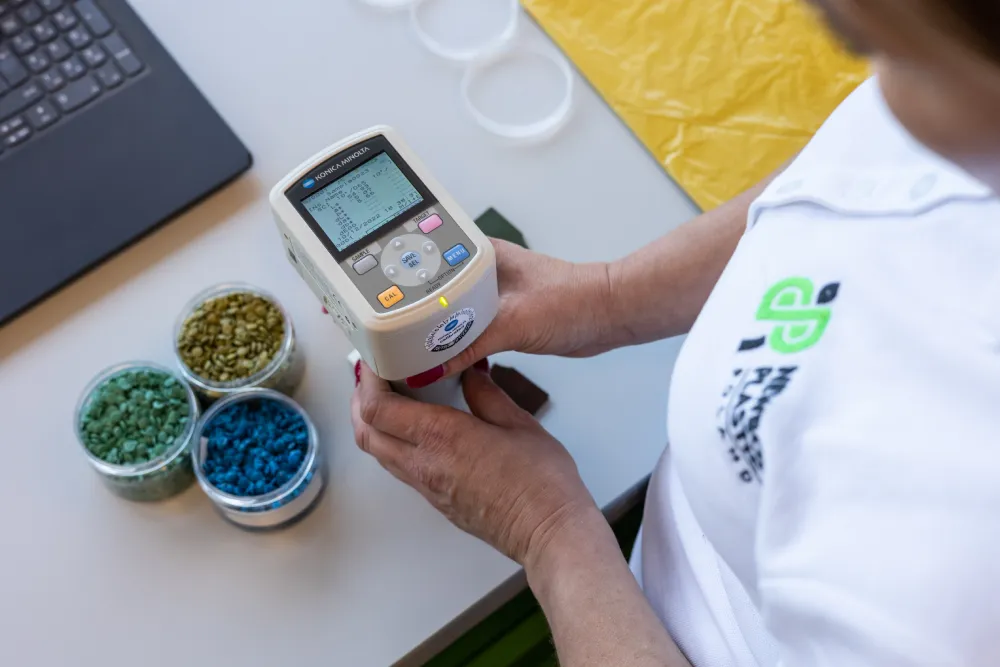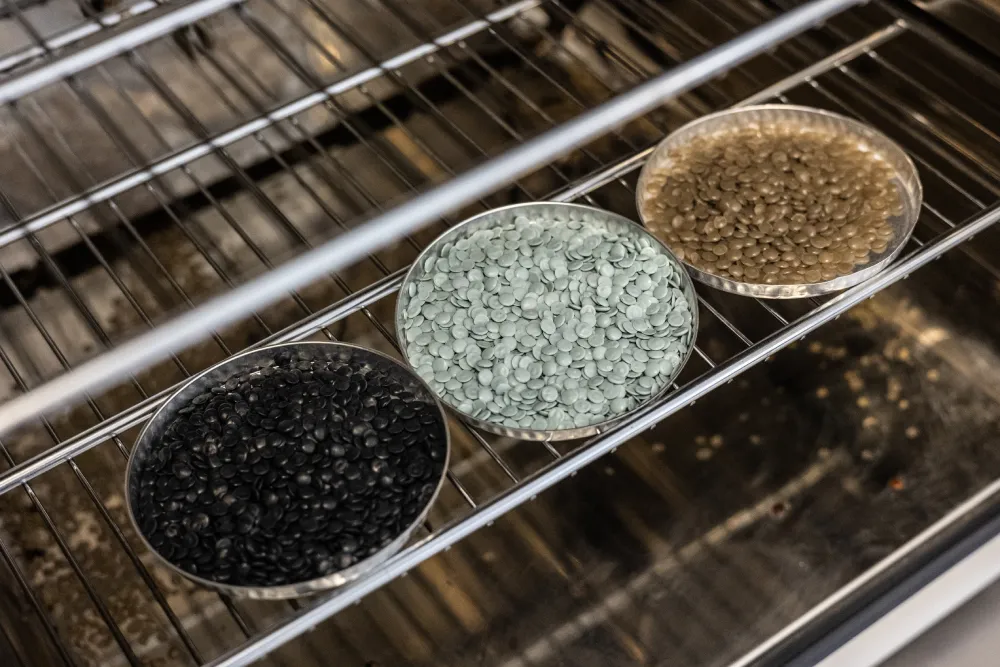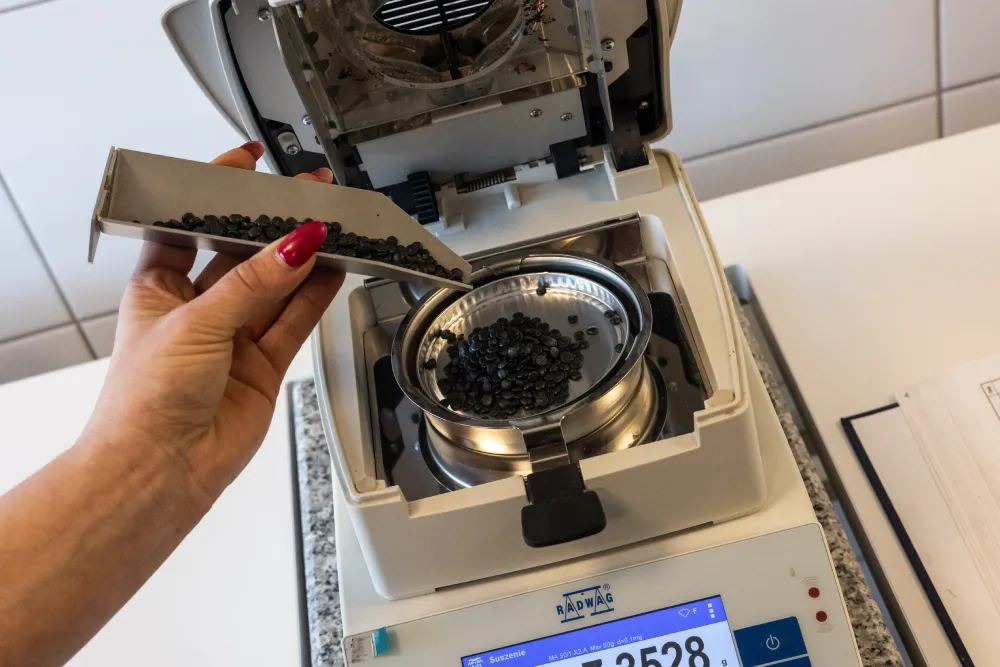 Our highly qualified laboratory staff conducts tests on raw materials at every stage of the recycling process, controlling it and making adjustments in real time, if necessary. It also refines the technical and environmental properties of the products to suit an even wider range of technical applications. Our customers can be confident that they receive a final product of the highest quality, with parameters that perfectly match their needs and requirements.
Our priority is to use a wide range of testing methods in order to determine:
Rheological parameters and specific density of the produced mixtures
Mechanical properties and impact resistance
Composition of mixed polymers
Filling degree with minerals and other fillers
Compatibility of colour with the accepted colour system
Surface moisture content of the packaged product.
NEWBORN PLASTIC's modern and well-equipped laboratory facilities allow us to analyse the input materials on an ongoing basis and control the end result of the process in accordancewith the applicable ISO standards.