NEWBORN PLASTIC manufactures bin bags for waste segregation and produces plastic packaging for a number of industries, including construction, gardening, automotive, retail, furniture and many others industries, using the best quality materials of our own production, obtained in the recycling process.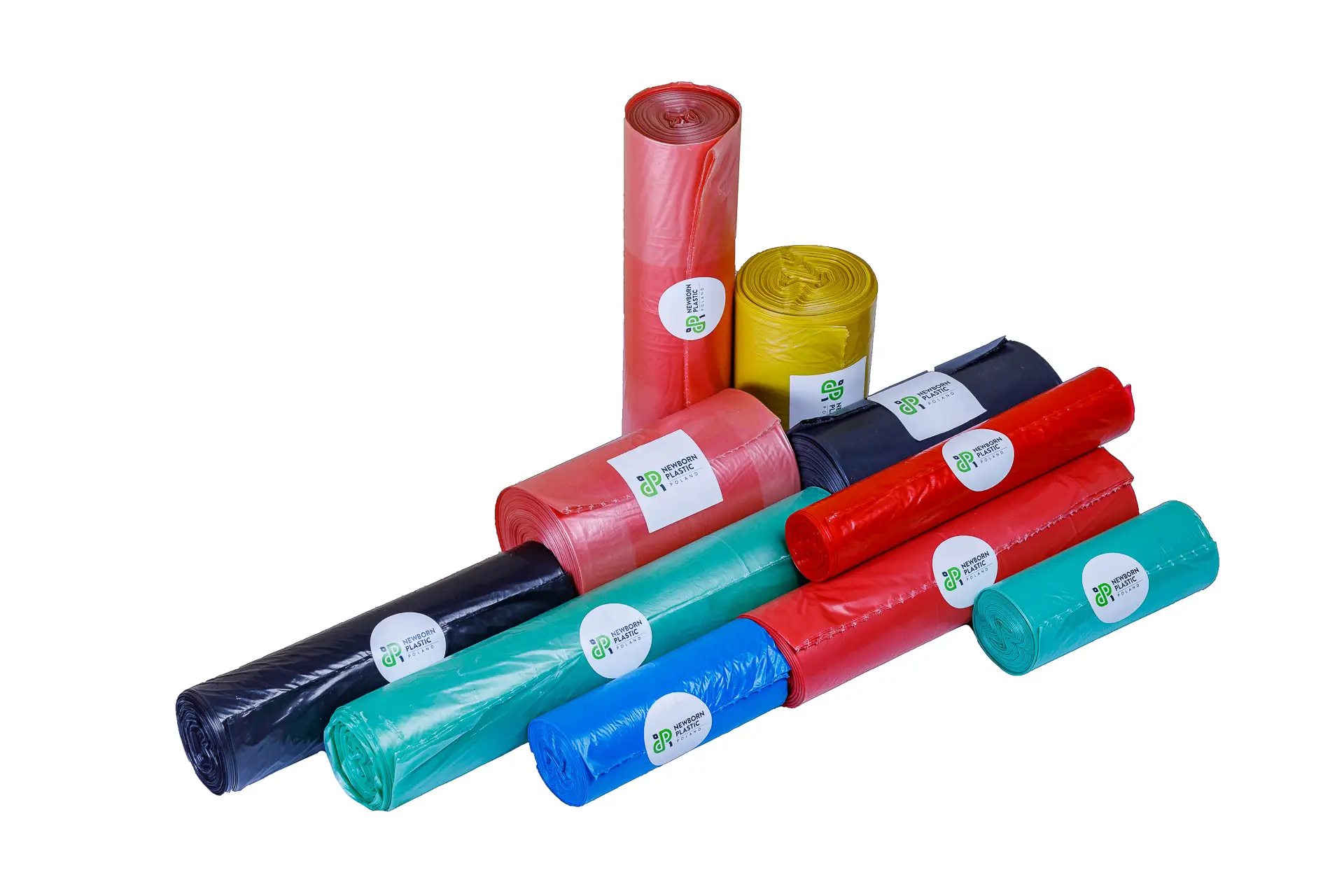 We have years of experience in this sector and have a thorough understanding of market requirements,customer needs and expectations, as well as the applicable quality standards. We offer bin bags of different thicknesses, widths and colours, depending on the customer's requirements. We can also manufacture customised bin bags under the customers brand.
Our offer
35L to 300L bags
Bin bags – packed flat or on a roller
Bin bags with perforation for easy dispensing
Biodegradable bags with drawstrings
The bags produced from our regranulate have excellent properties in terms of tear and puncture resistance and durability.
The diversity of NEWBORN PLASTIC range of bin bags and our flexibility in terms of adapting to our customers needs is a guarantee of acomprehensive approach to any order, regardless of its volume or complexity.